A Team of HVAC Professionals Dedicated to Assisting You
If you're not comfortable, we're not comfortable
Evolution Air is a tight-knit group of HVAC professionals whose main goal is providing a superior service. With over 100 years of combined experience in the HVAC industry you can be confident that you are receiving the greatest value for your investment.
The Evolution Air team is highly skilled in every aspect of the field: we specialize in retrofits and have extensive experience in maintaining large and small, new and old equipment. We service and replace residential, commercial, industrial and institutional heating, ventilating, air conditioning and controls systems. We will even design a custom maintenance program to best suit your needs.
Simply choosing a HVAC provider just because they are the low bidder may be more costly in the long run through increased energy usage, shortened equipment life, excessive replacement parts costs, undue downtime, and continuing service calls. Evolution Air always gets the right job done and makes sure that our recommendations align with your best interests. We believe that an ounce of prevention is worth a pound of cure.
Let Evolution Air be your "ONE CALL FOR ALL" service company.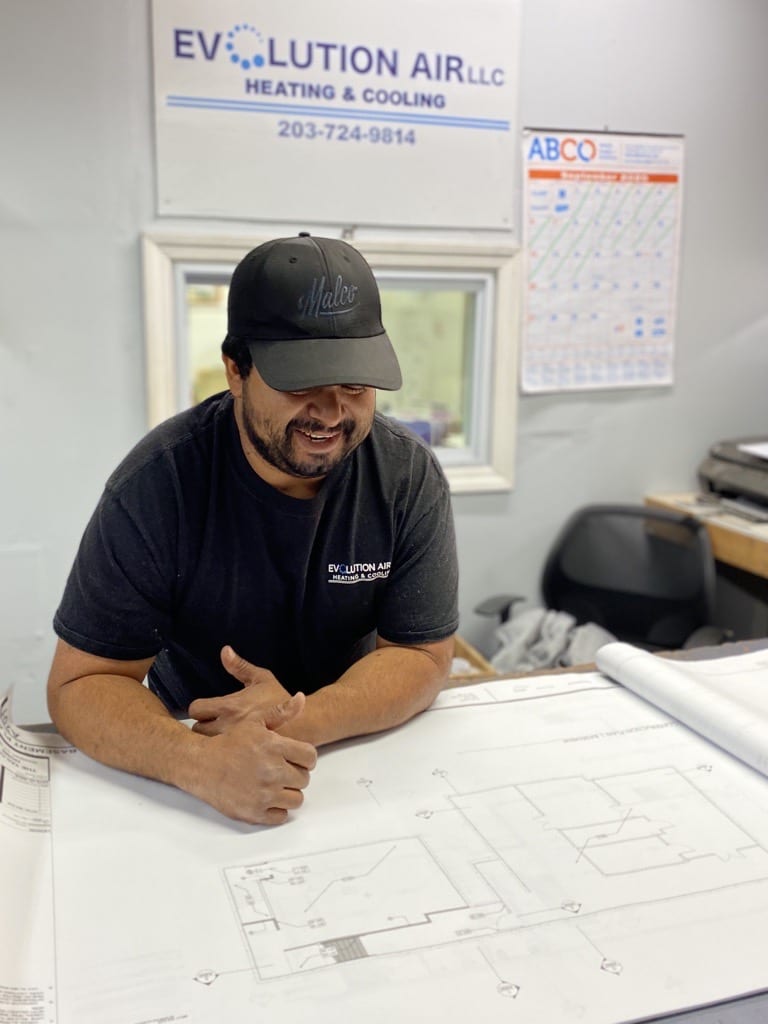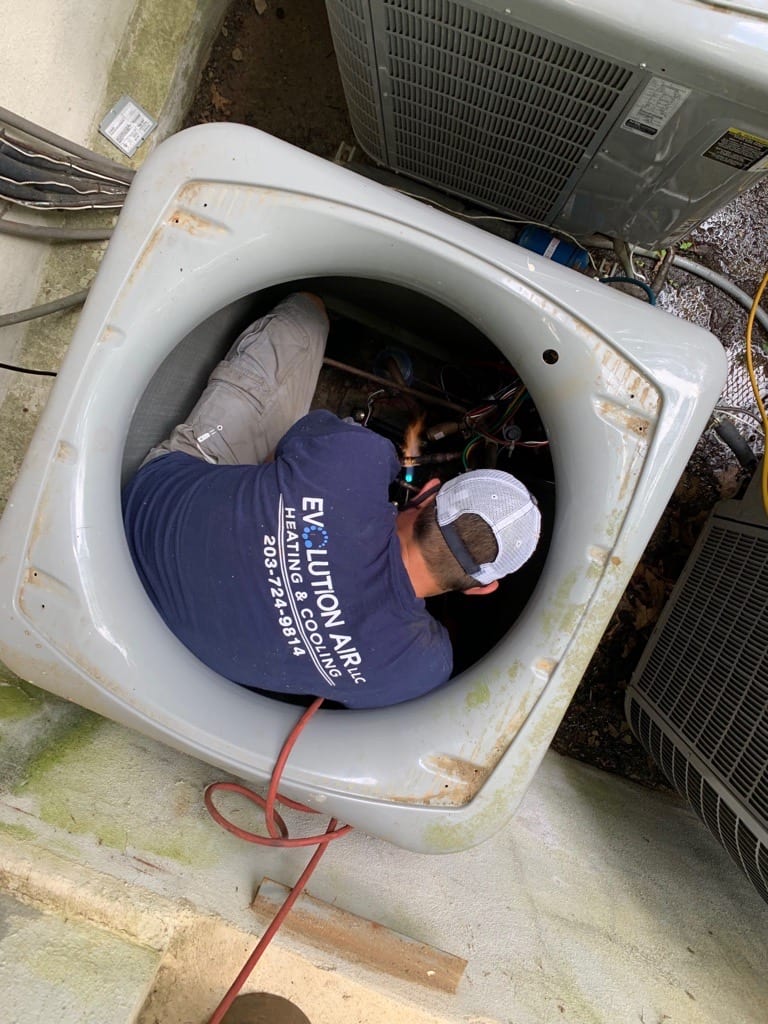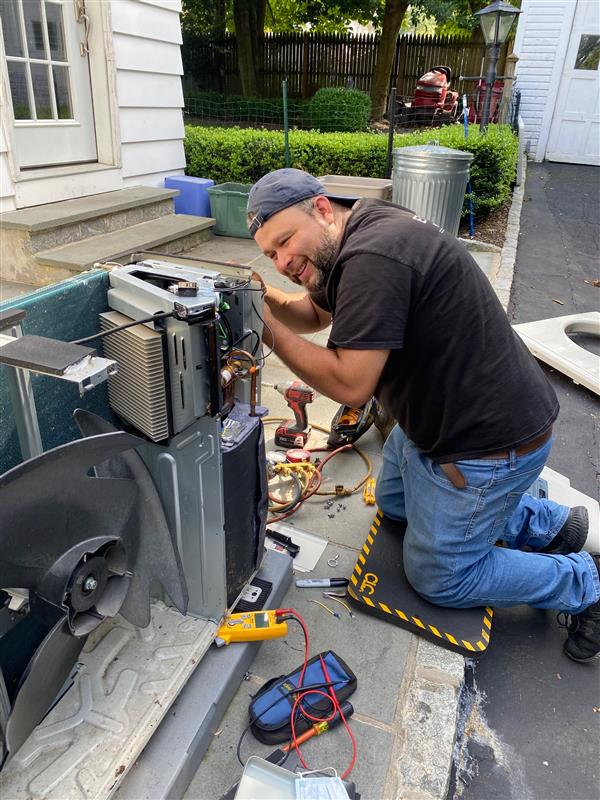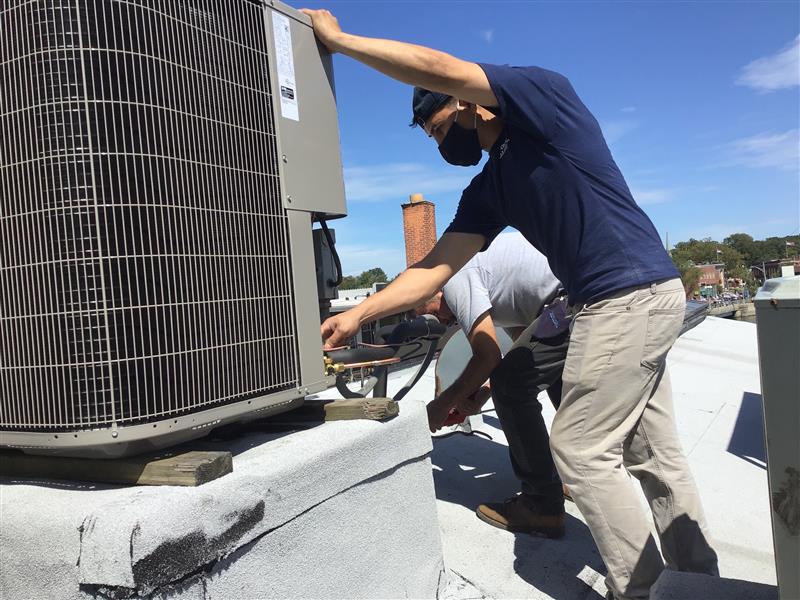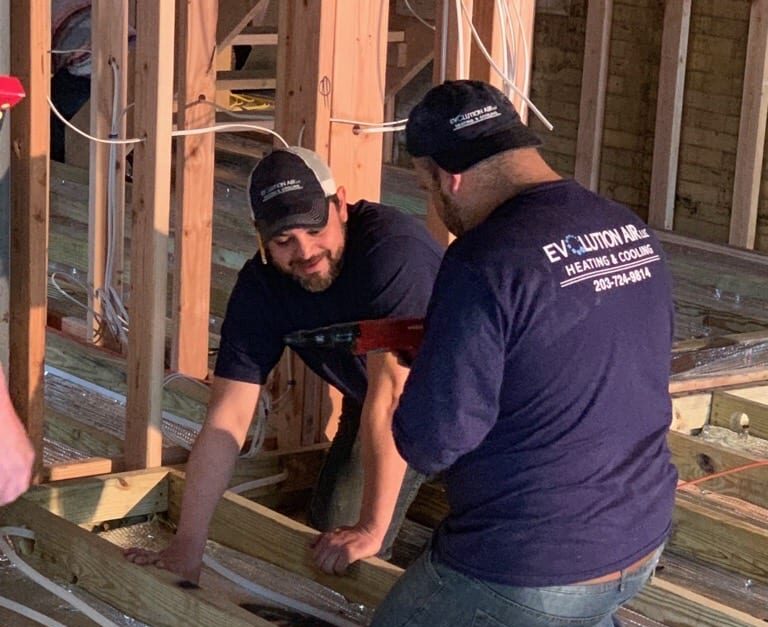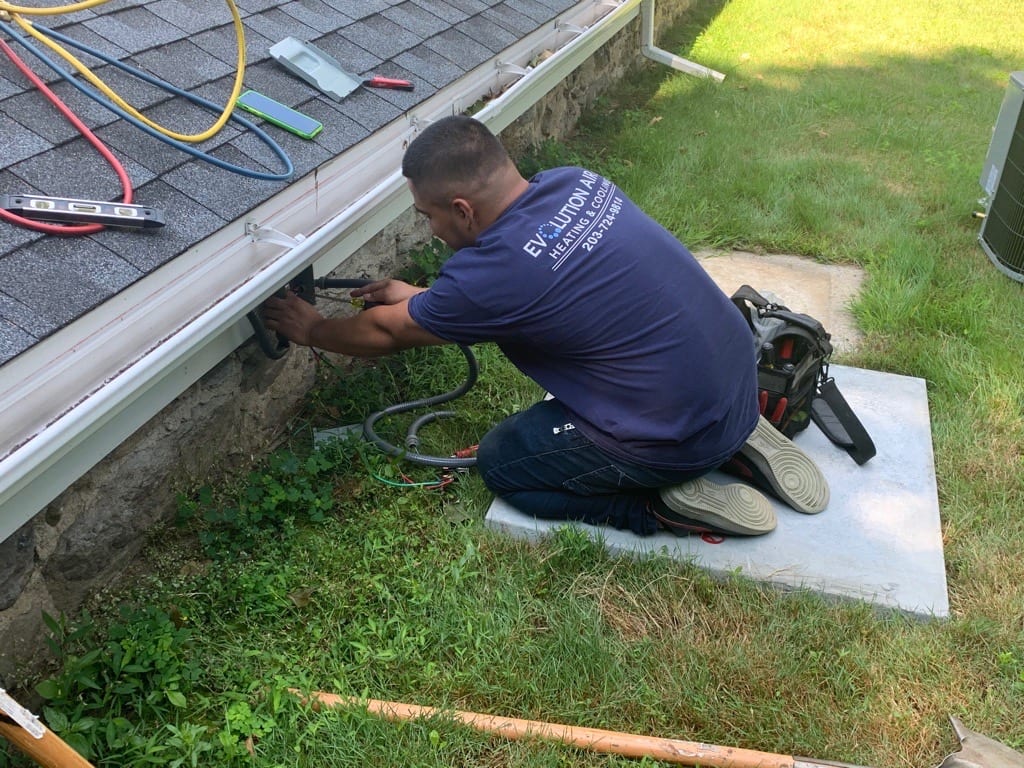 Total Years Serving Greenwich, Stamford, and New Canaan
Combined Years of HVAC Service Experience
Combined Years of HVAC Contracting Experience
An ounce of prevention...
Costs much less than emergency repairs of your HVAC system.